The Holiday Season is Coming!
I'm not a religious person by any means.  But I am one to partake in festivities, especially if they involved some alcoholic beverages.  We all have our vices, don't judge.  I'm also not one to enjoy sweets or chocolates, so the standard holiday calendar/holiday count down treat box/advent calendar you buy at the store doesn't do it for me.
For the past several years, our local liquor store has had a product called the Advent Beer Calendar.  It's a great idea, but you needed to buy it in August or September to have it before the holiday season, and let's be honest… that's too much forethought.  And as a  bonus,  it was like $150-$200 for 24 beers… A bit pricy for my likings.
So, I have come up with the perfect solution, the home-made holiday beer calendar.
And, if beer is not your drink of choice, check out this Wine Advent Calendar instead.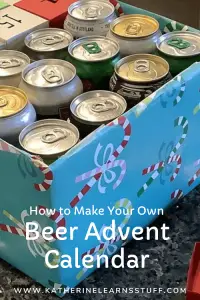 How to Make a Beer Advent Calendar
Do you want your very own Craft Beer Calendar?  Get your Free Craft Beer Advent/Holiday Calendar Cut out!  Just fill out the form and I'll send you the details.
I used my Cricut for this project, but you can get the free design if you sign up in PFD so that you can print it off. I also have it in SVG if that's the way you want to go.
This post contains affiliate links.    I may receive a commission if you purchase an item from one of my links. This will not change the price you pay.
Get your Free Craft Beer Advent/Holiday Calendar Cut Out by filling out the form!   I'll send you the details to your inbox right away!  Check out junk box just in case.
What You Need:
Paper.  Lots of paper.  It can be white or colored, or holiday-themed.
Cricut/Scissor
24 Craft Beers
Box to hold said 24 craft beer
Wrapping Paper
Let's Begin!
Make the Design
I measured the top of a can of craft beer (~2.5″ Diameter).  Therefore, this will require a 2.5″ square box top.  So, I made boxes (1/2 boxes) to cover each beer.
I designed this myself in Inkscape, but you can use any program number of programs to create the design.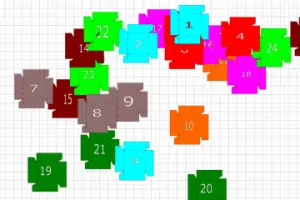 Cut The paper
I cut all my boxes out with my Circut, but you can print them on a standard printer and cut them out with scissors.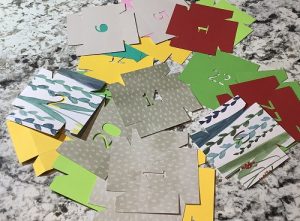 Fold and Glue or Tape
Fold all the boxes.  In my design, I added fold lines to help with the folding.
Once done folding, glue the corners tabs.  Alternatively, you can use tape, either works.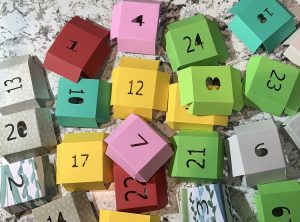 Make the Box
Craft beer doesn't come in a specialized box so, we buy them individually.  I picked up 2 empty base boxes from the liquor store.
I cut one up so that the bottom was gone, and only the sides stayed.  This part was going to be the walls of the box.
The original base was going to stay, and this new wall portion goes on top.  I used my faithful duct tape to put it together.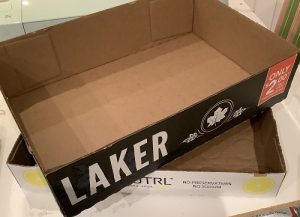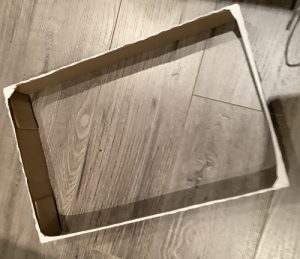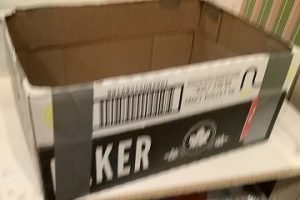 Prepare your Calendar Box
Wrap the outside of the box so that it looks nice.  I used Christmas wrapping paper that I had around the house.  But you can use any type you like.  I only wrapped the sides as the bottom won't be seen, and the top is going to have the boxes on top.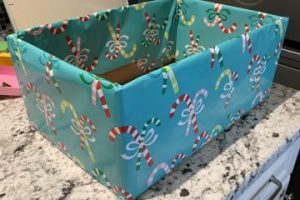 Assemble
Place all the beers in the box.  I bought several different types of beers, ciders, and even some cooler-like drinks and put them into the box.  That way there is a variety.  Once all the beers are in the box, put on the boxes on top.  I randomly placed my boxes so, the numbers aren't in order, but you can set it up any way you like.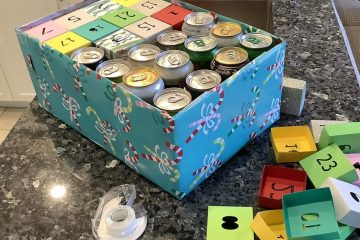 And That's It! You're Done!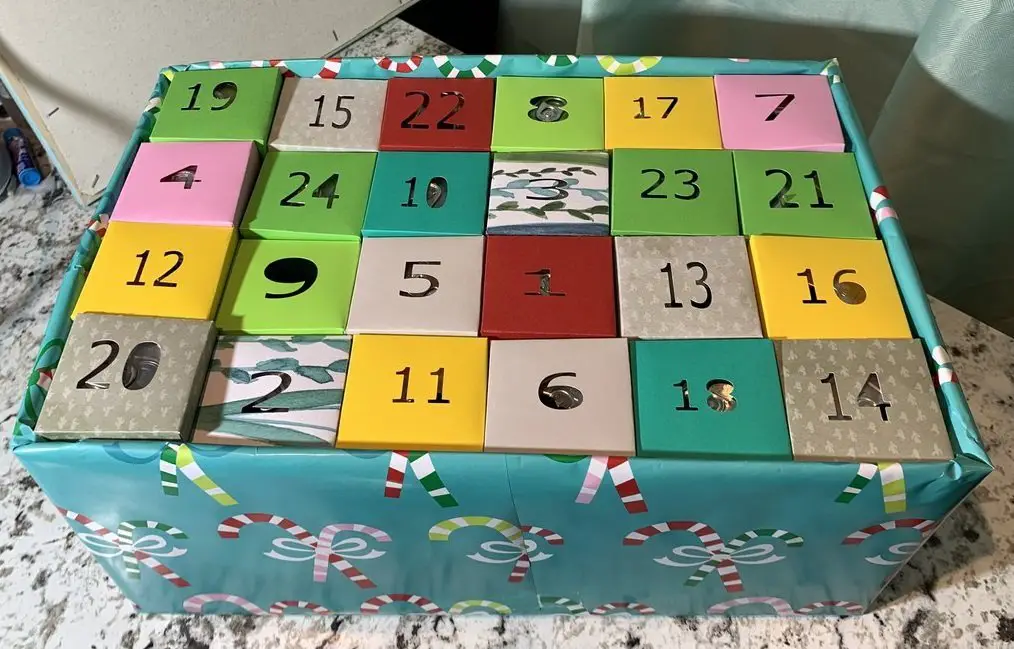 Final Notes
Somethings to keep in mind when you're using this:
Drinking a beer every night will start to be tough on your body by about day 6… so it might be wise to do this with your partner, and each has 1 beer every 2 days.
Don't feel like you have to drink every day!  Drink responsibly!
Once you start to take beers out and box tops off, there will be the potential for some shifting to happen in the box.  You can put the old empty cans back into the beer box and put the number boxes back on.  But this is entirely up to you.
Was this Tutorial Helpful?
Did you find this tutorial helpful?  Let me know your thoughts in the comments below!
If you liked this tutorial, be sure to check out my other papercraft tutorials here
Get your Free Craft Beer Advent/Holiday Calendar Cut Out by filling out the form!   I'll send you the details to your inbox right away!  Check out junk box just in case.