Are you a Wine Drinker?
Earlier this month I posted a Beer Advent Calendar, as I'm more of a beer drinker.  But some friends and viewers asked and suggested that I look into making a Wine Advent Calendar.  Now, here me out!  I know this sounds nuts!  24 bottles of wine in 24 days!  That's crazy!  And I agree with you!  So that's why I made a modified version of an advent calendar for wine.
My thought process is 2 bottles per week.  Maybe one on Friday night and one on Saturday Night?  That's ok, right?  So, as Xmas is on the 24th, that gives 6 days/nights where you could drink if you wanted to.  So, I've made it a calendar of 6.  And please remember that you don't need to drink all of them!
How to make a Wine Advent Calendar
This tutorial will show you how to make your own wine advent calendar.  The concept is easy enough, but if you're looking to quickly bypass the design phase you can get a copy of the design below.
If you want the design of the wine advent calendar in either PDF or SVG format, just fill out the form and I'll send you the details!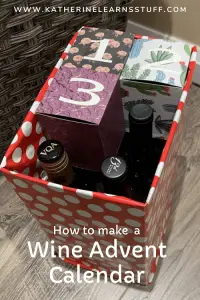 As an Amazon Associate, I earn from qualifying purchases.  This post contains affiliate links.    I may receive a commission if you purchase an item from one of my links. This will not change the price you pay.
What You Need:
Paper.  Lots of paper.  It can be white or colored, or holiday-themed.
Cricut/Scissor
6 bottles of wine.
Box to hold said 12 wine bottles
Wrapping Paper
Duct Tape
Let's Begin!
Make Your Design
I measured the bottom of a wine bottle (~3″ Diameter).  Therefore, this will require a 3″ square box top.  So, I made boxes (1/2 boxes) to cover each beer.
I designed this myself in Inkscape, but you can use any program number of programs to create the design.
I set the design up to print or cut on an 8.5″ x 11″, as I don't always have 12″ x 12″ sheets of paper.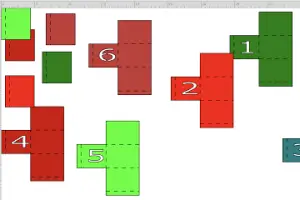 Cut the Paper
I cut all my boxes out with my Circut, but you can print them on a standard printer and cut them out with scissors.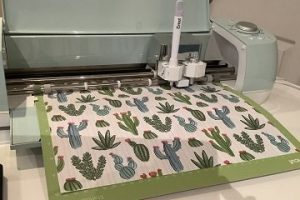 Add Backing Paper
As wine bottles have a small surface area at the top, I needed to add backing paper at the top of the box to help reinforce it and keep the bottle from popping out of the top.  
Do this before you tape/glue the box as it's hard to put it in after the fact.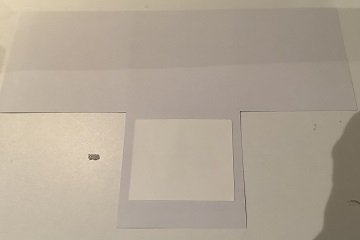 Fold and Glue/Tape the Boxes
Fold all the boxes.  In my design, I added fold lines to help with the folding.
Once done folding, glue the corners tabs.  Alternatively, you can use tape, either work.
Also, as I've made the design for 8.5″ x 11″ there is some extra gluing required, but not much.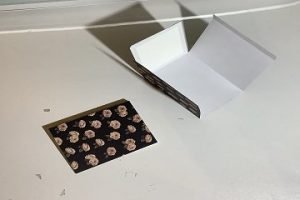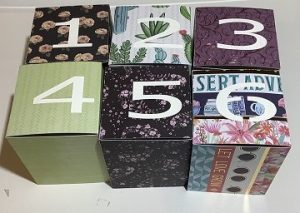 Make the Wine Box
I picked up a box from the local liquor store – one that holds 12 bottles of wine.
You want to modify this box so that it holds only 6 bottles.
The below description is the way I did it, but you can slice and dice the box any way you like.
 cut one of the small sides off the box
cut the top flaps off the box
measure the middle of the box and draw a line from top to bottom
using a sharp edge – score the line you drew.  This is to help to fold the box in the correct spot
using copious amounts of duct tape, tape the box back together.
use more tape on the inside and outside to make sure it's secure.  You don't want the box to break open when you have wine in the box.
I've included some pictures below.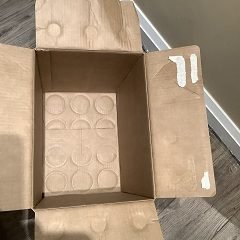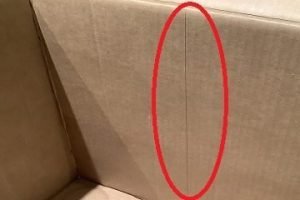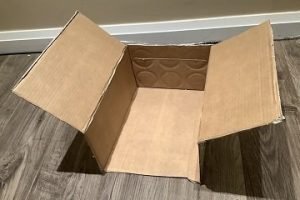 Prepare your box
Wrap the outside of the box so that it looks nice.  I used Christmas wrapping paper that I had around the house.  But you can use any type you like.  I only wrapped the sides as the bottom won't be seen, and the top is going to have the boxes on top.
I left a bit of extra paper to fold into the box to make it look nice once bottles are removed from the calendar.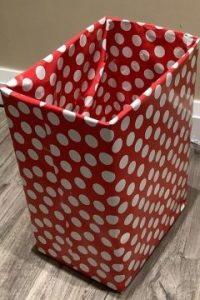 Assemble
Place the wine into the box.  I have several different wines so that I have some variety. Once the bottles are in the box, place the number boxes on the bottles.
As there are only 6 numbers, making a random arrangement of numbers is tough, but arrange the numbers any way you like in the box.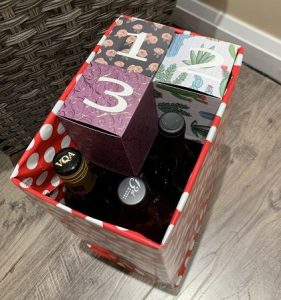 And That's It! You're Done!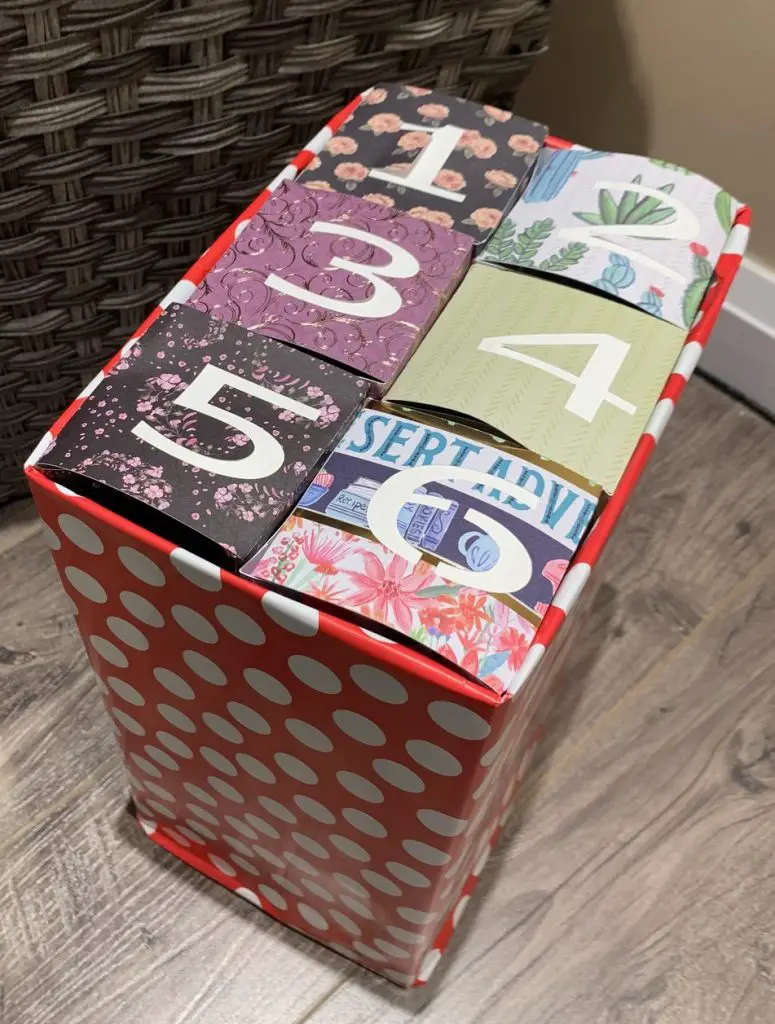 Final Notes
Somethings to keep in mind when  you're using this:
Drink responsibly.  
You don't need to drink the whole calendar.
Was this Tutorial Helpful?
Did you find this tutorial helpful?  Let me know your thoughts in the comments below!
If you liked this tutorial, be sure to check out my other tutorials here
If you want the design of the wine advent calendar in either PDF or SVG format, just fill out the form and I'll send you the details!