The First Day of School Is Coming!
These are challenging times.  They're different.  No one knows what's going on nor do we know what to expect next.  The one thing that I have learned as a parent is that kids do very well with consistency and routines.  Each year, we make first day of school signs and take pictures of our kids before they leave the house.
Where I live, schools will be opening full time for kids in grades 8 and under.  My kids fall in that category, so they will be going to school full time.  I'm not sure if this is the right thing to do.  I'm also not sure if this is the wrong thing to do.  But I have a direction and as scared as I may be, I'm not going to show that fear to my kids and I'm going to send my kids to school.
And before I can send them to school, I have to take a picture of them on their first day.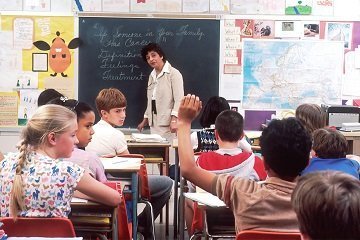 Homemade signs
If you've been following me for a while, you remember that I posted about  the Last Day of school signs. (You can read that here if you'd like).  
In the past, I have always used paper and pen to make up the signs. I do this as I don't have much space in my house for big boards to be sitting around for only 2 uses a year.
I made several different versions of the signs for people to use and download in both SVG and PDF.
As I have always done this by hand, I thought that having color SVG's and PFD's would work well, but…. when I used the color SVG and made them in color for my kids last day of school, it turned out that color is not the way to go.  On white paper, it just doesn't show up great. 
Free First Day of School Sign
So, I have created a plain black and white first day of school signs in both PDF and SVG and I have left the color PDF as well.
All you need to do is print and fill out the blanks.
Sign Files:
Chalk Board Sign
A lot of people like to have a chalkboard sign for their kids to hold up and take pictures with.  If you'd like to know how to make your own, check out this link here. 
I made this board for my kitchen, but it is multi-purpose as it can easily be cleaned and used for whatever I need at the time.
Final Thoughts
I don't know if sending my kids back to school into small areas full of kids with lots of germs is the right choice.  I also don't know if it's the wrong choice.  But as a parent, it's my job to be strong and brave and teach my children to be the same.  Having a bit of normalcy back in their lives, even if it is short-lived, will do wonders for mental health.  And keeping up normal traditions and routines, as best as possible is also good for them.
I'm going to take pictures of my kids' first day of school when school starts this year. It will be a memory for later years.  Even if you're kids are staying at home to learn, or doing part-time learning, there is no harm to make a first day of school sign and mark the event.  It will help keep things, in these less than normal times, slightly normal.
Sign up for my newsletter to get access to my Resource Library and the inside scope on what is coming up!