How to Make a Chalkboard Tutorial
Welcome to my how to make a chalkboard tutorial.  This tutorial idea came to me when I was working on my Back to School Series.  
One of the things I find helpful in making it through the week successfully is having a meal plan.  Having that meal plan available for everyone to see makes meals much soother.
This post contains affiliate links.    I may receive a commission if you purchase an item from one of my links. This will not change the price you pay.
If you do not have a meal plan and want help making one, join my 3-Day Meal Planning Challenge!
What You Need:
I went about making this chalkboard menu a bit differently as I didn't feel like spending a lot of money on chalkboard paint.
Let's Begin!
Prepare your Canvas
I decided to use canvas for 2 reasons.
I had a bunch of extra ones floating around waiting for a project
Canvas is easy to hang on a wall.
No need to buy any expensive chalkboard paint.
First, measure the correct length of the chalkboard contact paper you need and cut it.  The stuff I bought has a grid on it to help you cut straight.
Apply the chalkboard contact paper to the canvas.  Mine came rolled up tight, so I needed to carefully align the top edges so that it would cover the full board.
I decided to do a reverse canvas for my board.  You can find full instructions on How to Make a Reverse Canvas Here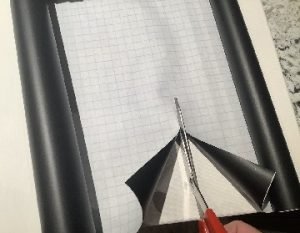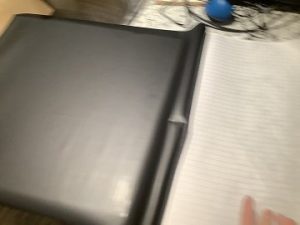 You don't need to do a reverse canvas, but this will make finishing the edges easier and it will provide a nice frame.
I applied 2 coats of paint and after stapling the canvas with chalkboard contact paper on gave the surplus material a trim around the edges.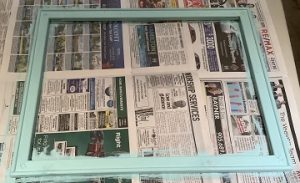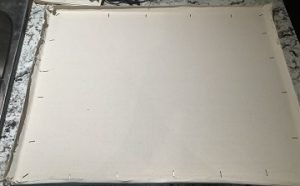 And That's It! You're Done!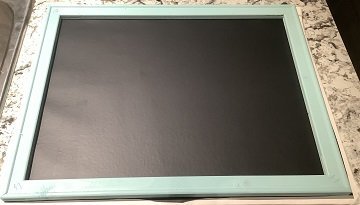 Uses for your chalkboard
There are lots of things you can do with this chalkboard.  I mainly use it for my weekly menu.  I have also used it for the first/last day of school signs.  Take a look below.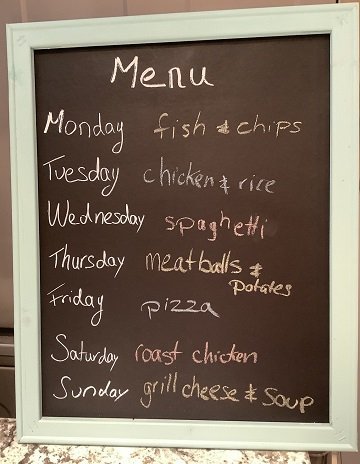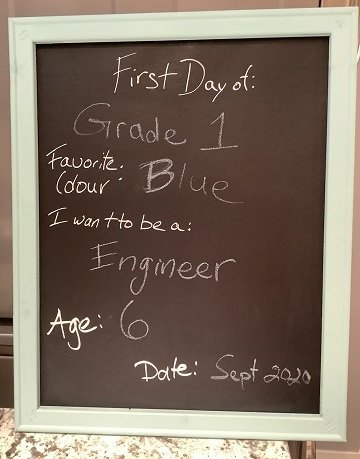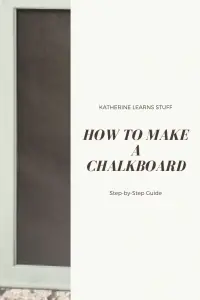 Did you find this tutorial helpful?
Did you find this tutorial helpful? Let me know your comments!
If you liked this, check out my other tutorials found here.
Sign up for my newsletter to get access to my Resource Library and the inside scope on what is coming up!