What Pens and Markers Work with Cricut
I am not sure if I have mentioned this before, but I love my Cricut. I have the Explore Air 2, and it is fantastic. It can write and draw, and of course, it can cut. Drawing with the Circut is fun! , But to draw you need pens and markers. And those can be pricey. But have you ever tried using regular markers and pens with your Cricut? Well, I am all about using off-brand pens and markers with my Cricut. I have tons of pens and markers at home that I prefer to use before buying new ones. So, let's get starting in figuring out what pens and what markers work with Cricut.
If you have never drawn with your Circut, check out my tutorial on How to make coloring pages here.
This post contains affiliate links.    I may receive a commission if you purchase an item from one of my links. This will not change the price you pay.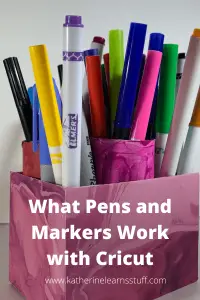 Removing the Barrel that holds Pens
Before we get started looking at all of the pens we can use, we need to go over some items to help you better understand what you can do.
Your pen adapter on your Cricut has an insert. I call this a barrel, some people call it a pen holder, and some call it the pen thingy, but it is the plastic piece that is inside the actual A housing. The barrel can be removed from the housing easily. So this allows for a large variety of thicker pens and marks to be used.  
Removing this barrel is easy. All you have to do is ensure the clamp is open, and then lightly press the teeth of the barrel at the bottom together while pushing up. The barrel sits in the housing tightly, so you will require some force. The first time you try this, you may feel like the barrel will break. If you press the teeth in gently, you should be ok.
If by chance you break one of the teeth on the barrel, you have a few options:
Most of the time, the barrel will still hold pens well enough to work with one missing tooth, so you should still be able to use it.
If it is unusable, you can contact Cricut and request a new one.  Sometimes they will send you one, sometimes not.  For some reason, they do not seem to sell this part individually.
You can buy an entire set of replacements on amazon. This set will also allow you to use every other imaginable pen possible with your Cricut.  
You can use the pen grip I talk about below from your local dollar store.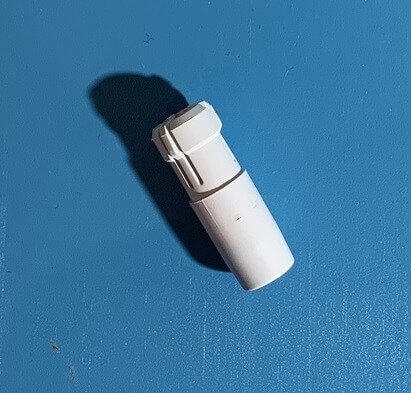 How to Figure Out if a Pen Fits
Before you make any modifications to a pen or marker or remove the barrel, you need to know if it will fit with no issues.
Using one hand, insert the pen. Using the other hand, hold the bottom of the barrel in place with your finger. When inserting the pen you may need to apply some pressure to find the right spot. It will usually click into the sweet spot, and it will sit snuggly.
You will need to check out the depth of the pen to make sure it is through far enough/not too far.   Once the pen has clicked, you will want to do a test draw.  This will help for future projects so that you do not ruin anything.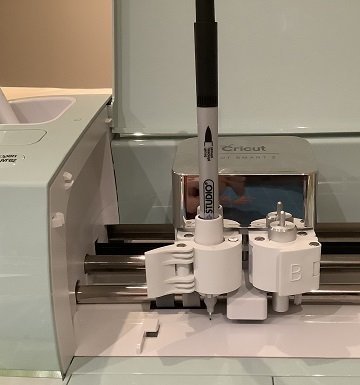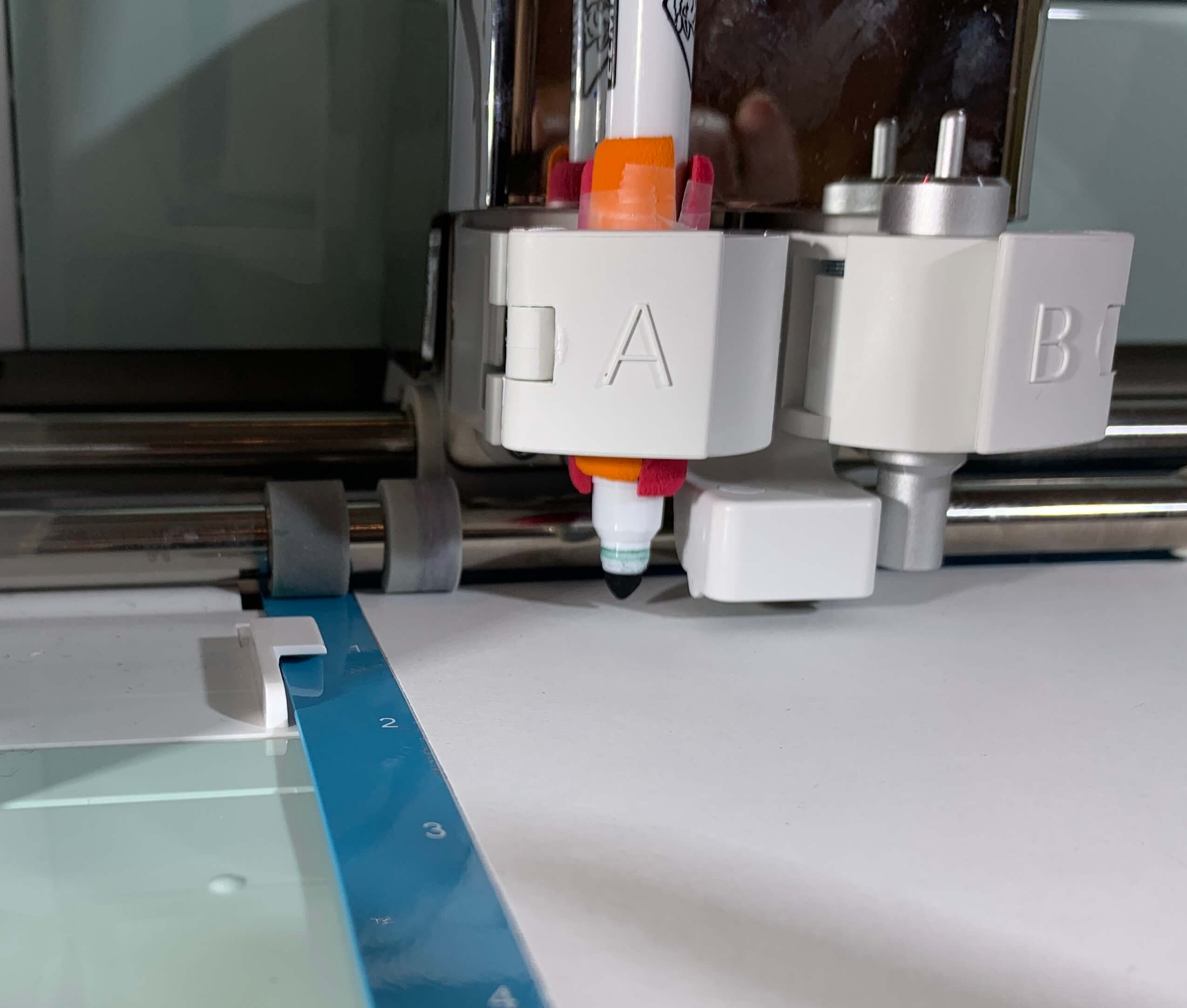 Simple Trick To Help Any Pen Fit Your Cricut
The Cricut pen barrel is designed to fit Cricut markers.  However, you can use other pens in it.  The pen I use is smaller than the Cricut ones, so I wrap a rubber band around it to give it extra support.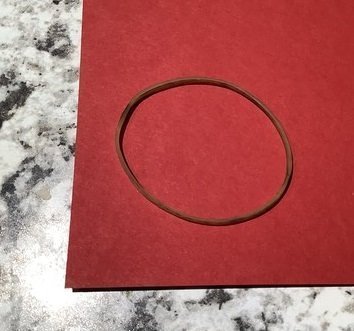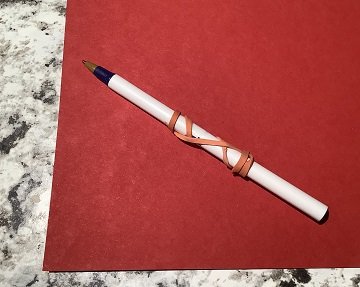 Once I have the rubber band in the perfect spot, I leave it like that until the pen runs out.  As you can see in the picture below, the pen has a rubber band on it. This pen worked daily for a year and a half before it ran out of ink.
Some pens fit more/less snug in the pen barrel, and they have some play.  I will mark the exact location on the pen with tape so that I know how to line it up each time to avoid wasting time for each setup.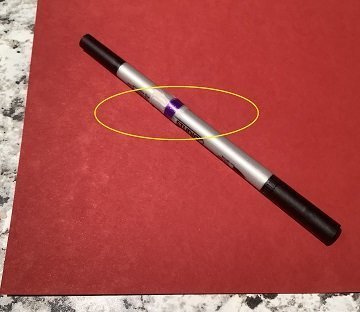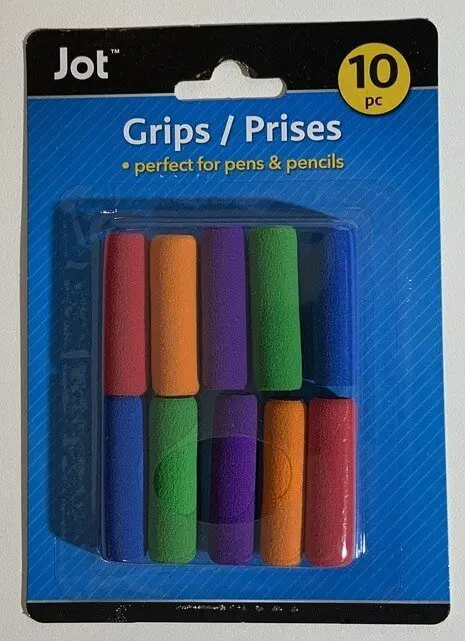 A long time ago, when people used pens for writing, there was this rubber attachment you could add to a pen to give your fingers a cushion. Sometimes they go by the name of a pen grip. You can buy it at the dollar store or here.   This is a very handy tool for making pens and markers fit inside the pen housing without the pen barrel.
What pens and markers work with the cricut
Now that you know some basics from above, we can move on to pens and markers that work and do not work.
Pens that Work with the Cricut
Bic pens work great with my Cricut!  They only need a rubber band wrapped around them to keep them from moving around.  The first one I used lasted over a year and a half, and it was used daily.  It is also a good pen to use if you are practicing a new technique or design as they last forever.  This is, by far, the longest-lasting pen to use with the Circut.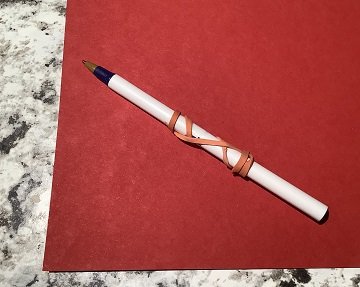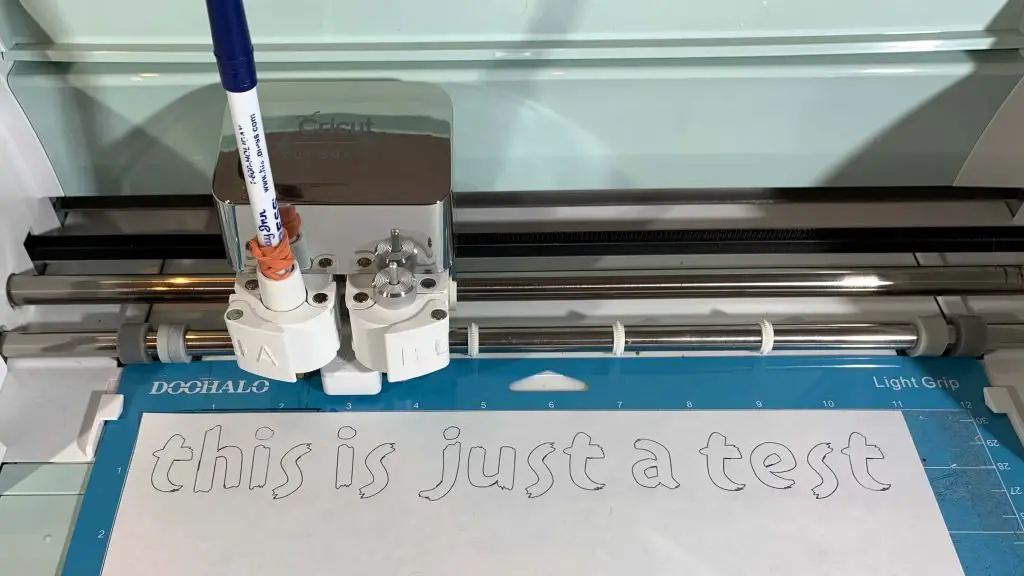 If you use the pen grips mentioned above, you can fit any pen into the Cricut.
Markers that work with Cricut
Studio Band Markers – I like to buy a lot of my supplies at the local dollar store.  I found these Studio Markers that fit perfectly into my Cricut.  They only need to be adjusted to the correct spot. These are the same as these Ohuhu Art Markers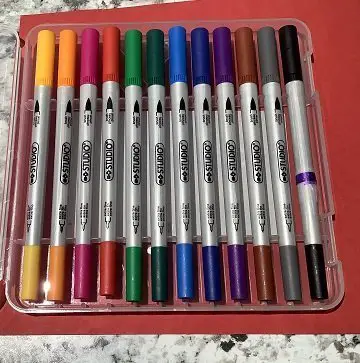 They also make a small/short marker that you can buy at the dollar store. They also work.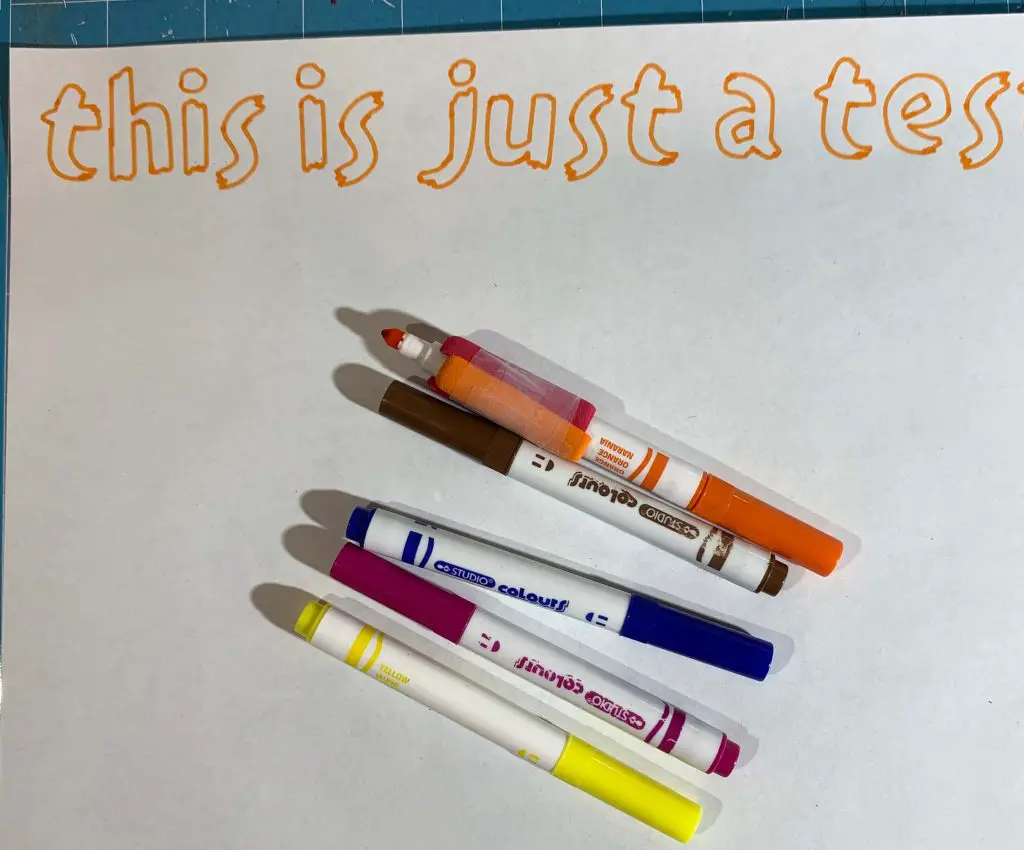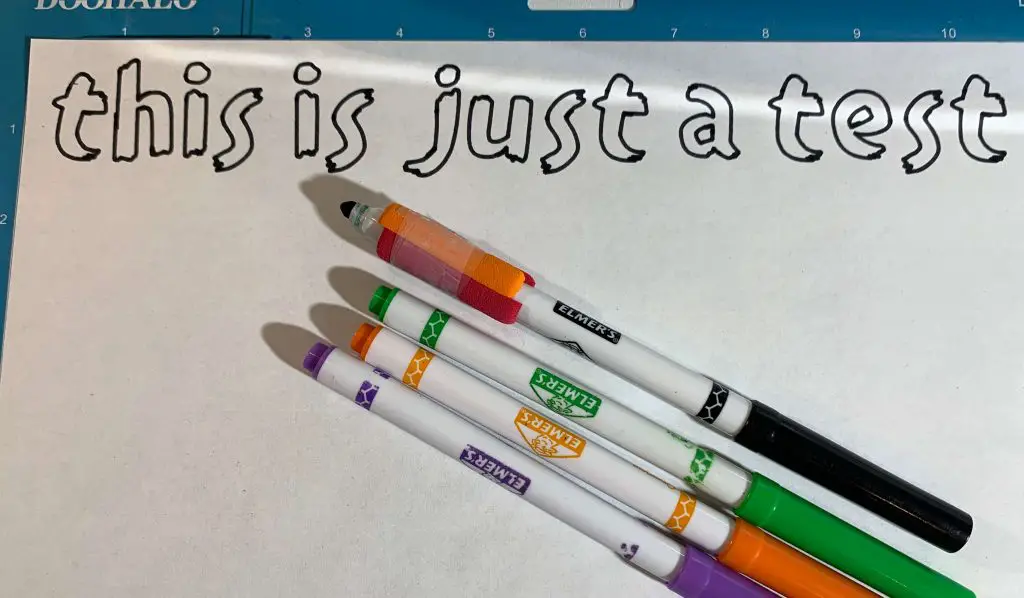 Elmer's Markers – I think these came from Walmart as I found them in my kids' marker bin. These fit right into the barrel with a pen grip around them. 
Staedler Markers – The original Staedler Markers work with the Cricut, but they have changed the design to be a triangular grip. This new design does not work. So be careful not to get the wrong ones. However, these are not a cheap alternative as they can also be pricey.
Crayola Markers – Crayola has a lot of markers that work with Cricut!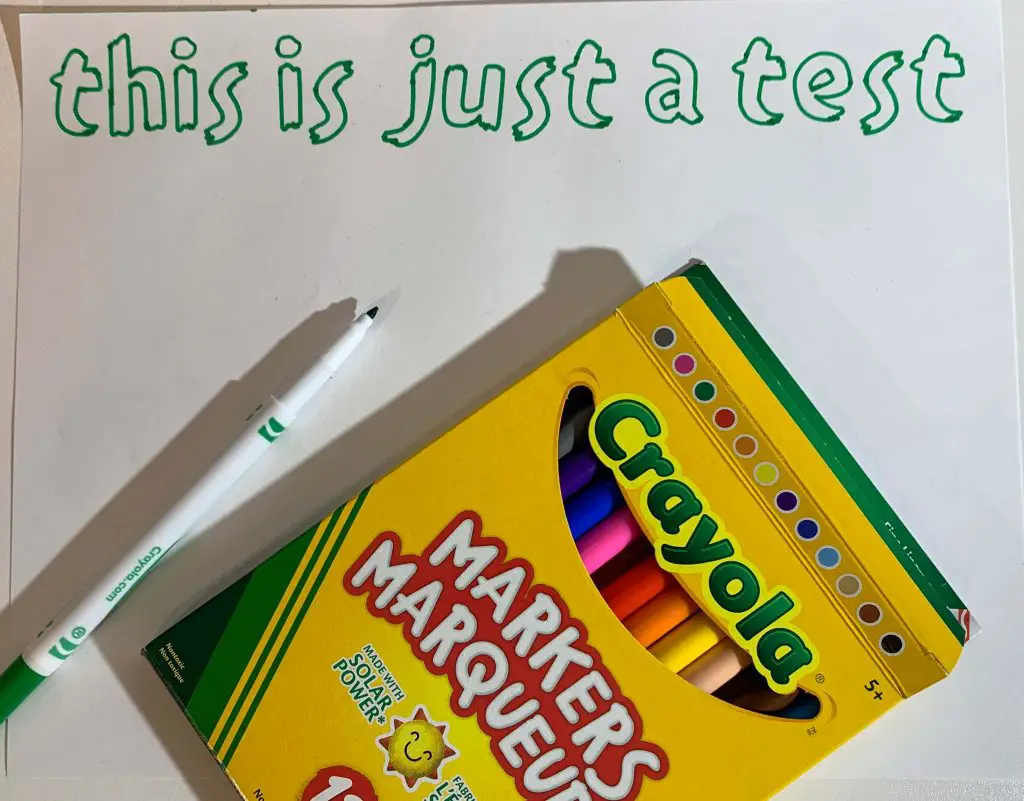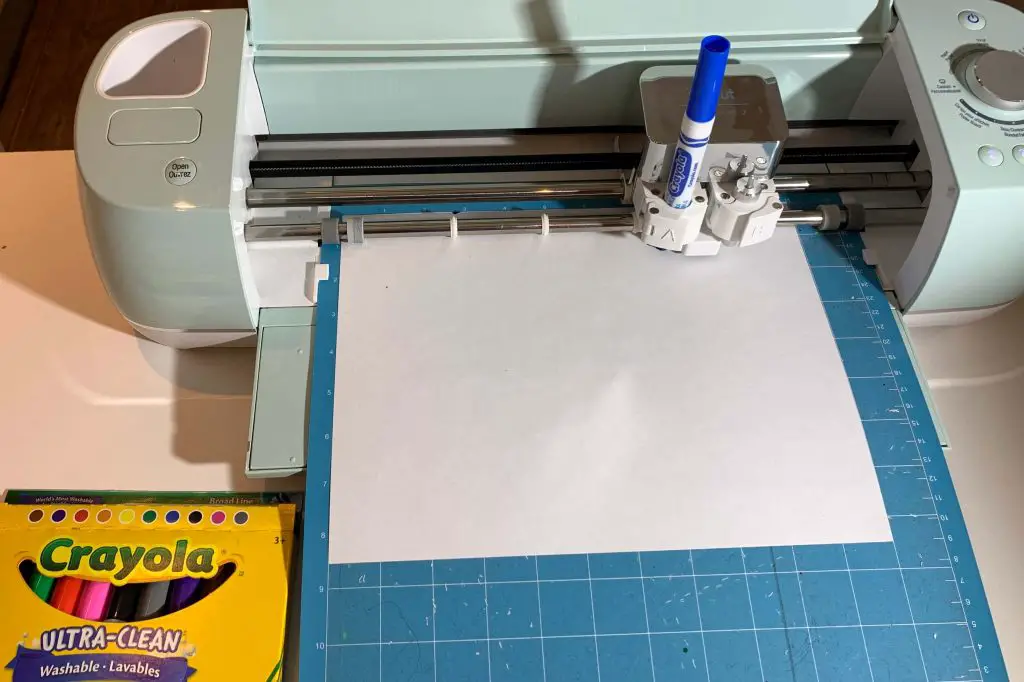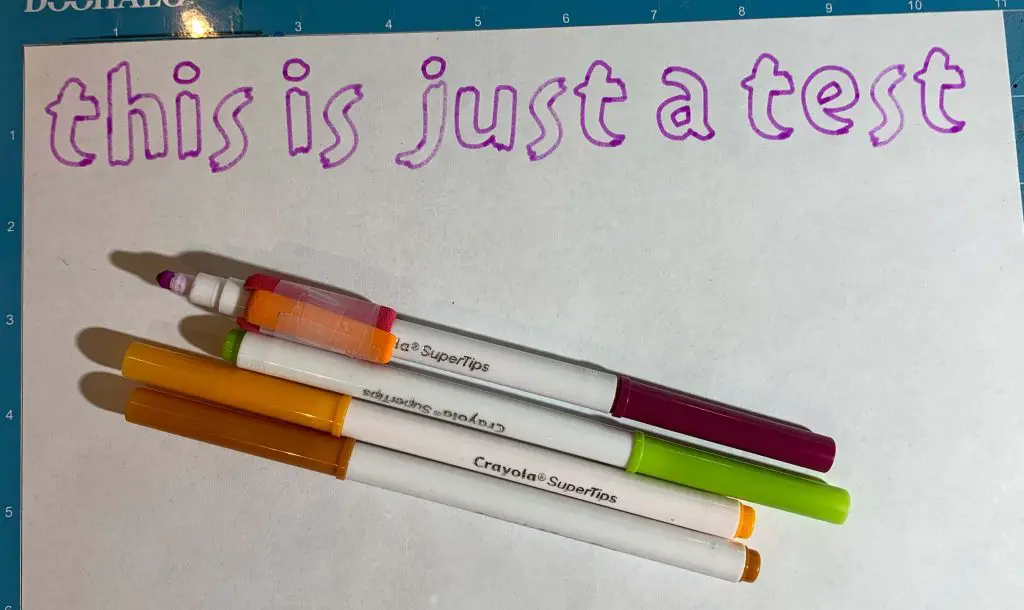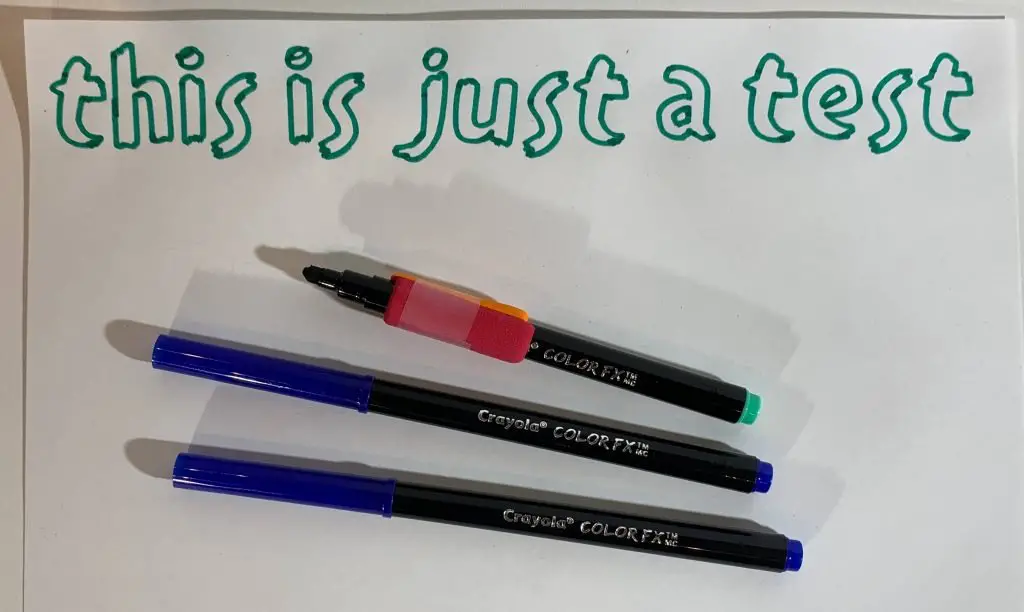 TThese two sets of markers are almost identical. The only difference is the color of the sleeves.
Sharpie Markers – Fine Point Markers
Sharpies work with the Cricut very well if you use a pen grip in the A Housing. The nice thing with Sharpies is that they now sell them in a variety of different colors, so you can make any project with them.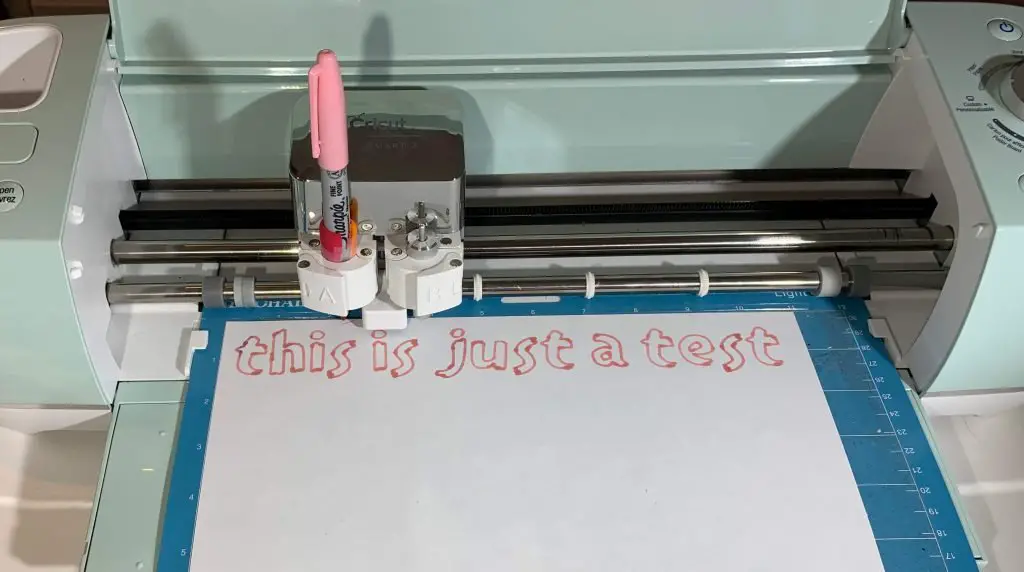 Untested Markers
There are a lot of other markers that will work.  All you need to do is be brave and try them out!
And That's It! You're Done!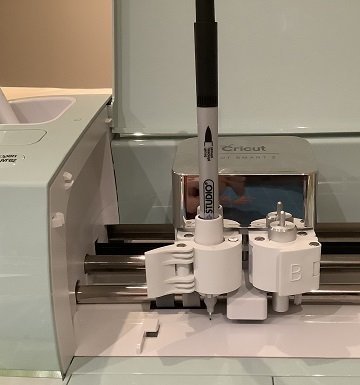 Was this helpful?
Was this tutorial helpful?  Did you learn anything?  Share your comments below.  
Don't forget to check out my other tutorials here.
Don't forget to sign up for my newsletters!  You'll get inside tips on upcoming posts and additional behind the scenes details about what's happening on the site!