How to Make a Pen Holder with materials at home
Welcome to my Pen Holder – Toilet Paper Roll Craft tutorial! This is a super easy craft idea to do with the kids, and all you need are some old toilet paper rolls and an empty tissue box!
As the school year will soon be upon us, I did this craft with my kids so they could keep their pens, pencils and markers in one place when at their desks. (This doesn't take away from the fact that they have 2 massive bins full of markers, crayons, pencil crayons, and whatnot. This is just to help them stay organized and feel a bit more grown-up).
This post contains affiliate links.    I may receive a commission if you purchase an item from one of my links. This will not change the price you pay.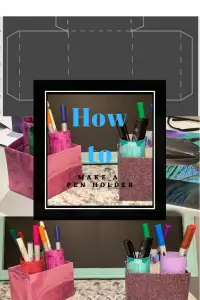 What You Need to this Toilet Paper Roll craft:
An empty tissue box – or any small empty box.
Several empty rolls of toilet paper.
Craft paper – I like Recollections Paper
Glue or two-sided tape – I like Bearly Art Glue or glue rollers
Paint – Acrylic paint is the standard item at our house for any craft job.
Let's Begin Making Our Pen holder!
Make the Pen Holder Base
First, we need to cut our tissue box in half. After cutting it, I compared the toilet rolls with the 1/2 box and decided to trim it more so that you could see the tubes of toilet paper. Mine is 3 inches in height.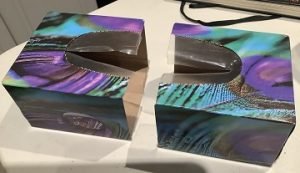 I measured the sides and size of the box and pre-cut a piece of card stock to the size I needed. This was done using my Cricut, but you can do this by hand. I thought the tissue box needed some more character. Also, the one side still had the slot where the tissues came out which needed to be covered and sealed. This is the design I made.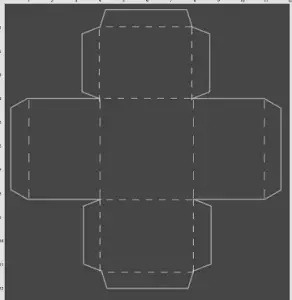 My kids helped tape the paper onto the box to give it a nice finish.  I used two-sided tape as I ran out of my glue tape, which I would have used otherwise.
I applied 4 pieces on the outside to hold the box together and 4 on the inside flaps.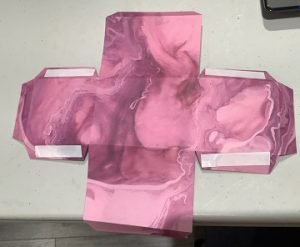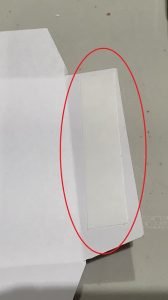 Paint the Toilet Paper Rolls
The tissue box fits 3 toilet rolls nicely, so I had my kids do a craft session of painting the toilet roles.
The whole toilet paper roll does not need to be painted as a large section will be hidden in the tissue box.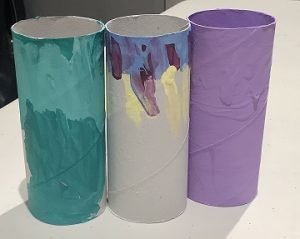 Assemble the Pen Holder
Put all the toilet paper rolls into the box.  You can glue the bottom of the toilet paper rolls to keep them in place.  This will keep them from moving once you have the pens in place.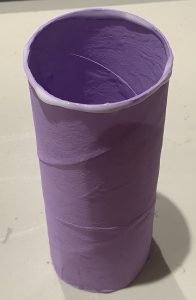 And That's It! You're Done! Your DIY Pen Holder – Toilet Paper Roll Craft is Complete!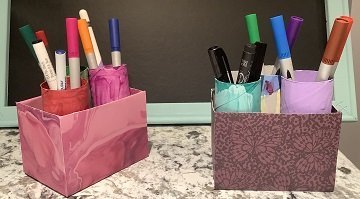 Things I have learned along the way, while making a Pen Holder – Toilet Paper Roll Craft
This craft was for my kids, but I wanted the end result to look fancier. Hindsight being 20:20, I could have just had the kids paint the tissue boxes instead of making a nice paper cut-out to cover the box and left the tissue box more childish.
It has been a few years since we made these pen holders, and they are still holding up great, so it was a great craft to keep the kids busy and to use for years to come.
Did you find this Pen Holder – Toilet Paper Roll Craft tutorial helpful?
Let me know if you found this Pen Holder – Toilet Paper Roll Craft tutorial helpful!
If you liked it, check out my other tutorials here.
Sign up for my newsletter to get access to my Resource Library and the inside scope on what is coming up!