As part of my blogging journey, I'm doing some personal growth, some inner reflection, and by doing so, first I need to look outside, or at least that's how I work!
In this cornerstone post, I'm going to review an interview that I had with a fellow crafting-mom-blogger.  
I'm hoping this gives you some insight on your path forwards as it has given me also.
A little Background
The interview below is with Becca, the author of the blog Sunflower Summer Co found at Sunflowersummerco.com.  Becca is a crafter, a mom, and a paper flower creating genius!  She's been making paper flowers since August 2018 and has created a business out of this wonderful crafting opportunity.  The paper flowers she has created are amazing and gorgeous!  You should go check them out. Becca also has amazing crochet doll patterns and some neat Glowforge tutorials!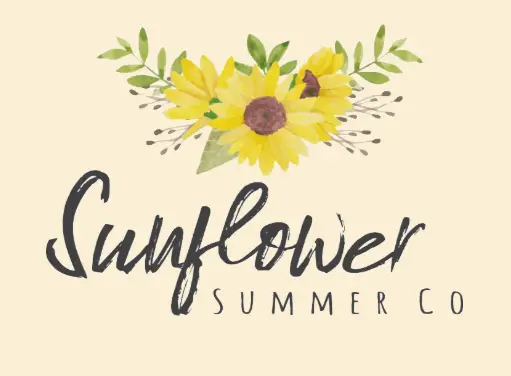 The Interview Part 1
When did you first start your blog?
I started truly blogging in March 2019 
What made you want to blog?
I wanted to blog when doing a physical product seemed like way to much work for very little reward. I wanted to do a digital product so I can be with my kids even when I had lots of orders 
How many email list subscribers do you have?
I have 5,260 subscribers 
How long did it take for you to break the 100 subscribers mark? 500?
Break 100/500 subscribers… I don't really know. I changed email providers and lost the data. It was maybe 3 months and 6 months. 
How many monthly users do you have?
I have 6.8 thousand users right now but it can go up to 13 k in the spring
Followup: why does your viewership go up in the spring?
It is higher in the spring because more people  are looking for paper flowers.  Spring = flowers.
Is this the first blog you have made? If not, what made you decide to have more than one/quit one?
This is my only blog.
Follow up: How many posts do you issue a month?
Between 1-2 posts a month.  It takes about 10 hours to make on paper flower post. 
What is the one most positive experience you have had as a result of blogging?
My most positive experience was being able to afford a Glowforge with blogging money. I have been wanting one for years but couldn't afford $2600 to buy one until my blog started making money.
If you could go back in time and talk to the younger you when you were just starting out blogging, what would you say?
I would tell my past self to not give so much away for free. Ad money will only get you so much. Products make more money. 
Do you do all your own web design or do you outsource?
I do all of my own web design. I'm too cheap to pay someone else to do it
Have you taken any courses to help your journey? If so, what the most beneficial one you took?
The most beneficial course I have taken would be Love Your List or The Copy Cure. 
What do you do when you have bad days blogging/doubts about blogging to get back on track/back in the right mindset?
When I'm not in the right mindset, I stop working, go to sleep, and work on it the next day with fresh eyes.


My Reflections
After completing this interview, I had a chance to stop and take pause about what I learned.  There was a lot of personal growth that happened during my reflections.
1. The most important thing I remind myself of is that everyone is different and I can't compare myself to someone else.
2. I am still working on breaking the 20 subscribers mark at the 4-month mark.  Perhaps this is due to not being specific enough?  Maybe my blog is too broad?   It's a bit discouraging, but that doesn't mean I'm going to give up.  It is achievable, I just need to get there.  But I do need to focus on getting this to improve.
3. Will I buy myself a neat toy if I start to make money? If so, what? This is such a great idea and I really should put some thought into this!
4.  This is my first blog, and perhaps it will be my only one, maybe not.  But when I'm currently spending several hours per post, on even simple tutorials… how do I get more time to make more elaborate posts/tutorials?
5. Don't give stuff away…. but I'm not selling a product yet… what is my product?  Lots to think about here!  
6. Is my niche too broad? How do I make products for this broad of a niche?  Or do I only make products for a smaller part to start?  So much to think about!  So many questions!  And not that many answers!
My final thoughts…
It was very difficult to get someone, a complete stranger to help out with this personal growth activity.  And I sincerely have to thank Becca from Sunflowersummerco.com   You really should check out her page, she has truly amazing designs!  I asked numerous people for help with this activity and she jumped in to help.  Becca, "Thank You! This learning experience and personal growth is a direct result of the few minutes you spent to help me.  Thank you"
Additionally, I need to say that this has been an exercise that has caused me quite a bit of frustration and doubt and at times made me discouraged.  I know there was a point to this exercise, and I'm not sure I got the best results out of it, but I did learn a lot about myself, and about my journey so far, and I have gained valuable insight on where I should be looking, what I should be thinking about, what I should be focusing on.
It has taken me significantly longer to publish this post than most.  I think the reason for that is because it shows me my vulnerabilities, and what some might call my failures to the world. But I'm going to keep on moving forwards, and I'm going to keep on learning and posting.
Cornerstones
This is one of my cornerstone documents.  If you liked what you reading about my personal growth, check out some of my other cornerstone articles found here
Don't forget to sign up for my newsletters!  You'll get inside tips on upcoming posts and additional behind the scenes details about what's happening on the site!