The struggles of learning to blog are real. I fell down the rabbit hole the other day reading about all the things I don't know. Which led to more things I don't know, which led to even more…. and by the end of the week I was feeling so overwhelmed that I needed to take stock in what was happening. It felt like a very long week, but it was only 7 days long just like every other week… But there were 6 things I learned about blogging this week.
The 6 Things I Learned This Week
I took several online courses last week, I joined several new blogging Facebook groups, I read a bunch of e-books.  Some of this was part of my monthly goals and some of this was to help boost my social presence.  However, by doing all of this, I realized I didn't know a lot of stuff. I also re-learned things that I previously knew but forgot.  And I learned things about myself as well. These are the 6 things I learned about blogging this week…. 
There is a difference between Facebook Groups and Facebook Pages
There are a million and a half Blogging Facebook Groups
 My traffic will  not grow until I know who my audience is
 Google Search Console is both a blessing and a curse
There are LOT of "learn to blog" courses out there!
Staying Focused and moving forwards one step at time
The Difference Between Facebook Pages and Facebook Groups
There is a difference between Facebook Groups and Facebook pages.  A Business Facebook Page is not a Facebook Group!! What I have is a Page and it really needs to be a Group.  Or so that's what I believe for now…
So, I have set up a new Facebook Group – come check it out here!  So far there's not much there but we'll get there!
Also, come check out my latest tutorial on how to create a Facebook Group found here or you can find it in my blogging tutorials.
Blog Boosting Facebook Pages
While doing some reading, I realized I was missing out on part of the blogging world.  I won't call it critical, as I'm not sure if it is just yet.  But there is a whole world of blogging communities.  They talk to each other, they help boost each others post, they will actually check out your site.  Everyone helps everyone out!  Or at least that's the concept.  
I joined several of these groups.  Some groups have a day of the week where you can share a blog post.  Some groups are about questions and help.  Others are just there to collect people it seems.  Each group has it's purpose.  
If you're new, like me, navigating through all of these groups takes time.  And time is a limited resource.  I don't have time to spend 3 hours a day on Facebook reading and helping out bloggers. (By helping out, I mean going to their blog, Pinterest, etc to help the Google algorithm find them which ultimately leads to more traffic).  I have 2 hours a day if I'm lucky.  
So I got sucked into this world.  While doing so, I realized I needed a simple calendar to tell me what group does what when.   So now I can just go to the group I need to go to on that given day and participate instead of getting lost. 
So, I made up a quick calendar that I know use.  If you'd like a copy to help you out, sign up for my Newsletter to get a free copy! 
Who is my audience?  This is a very good question!  And sadly, I'm still not 100% sure.  But I do, more so now than ever, believe and understand that without knowing who my audience is, they won't find me online.
I have been working on figuring this out and I have already narrowed it down to 1 page of details.  This is good but I'm still missing some details.  I'm still plugging away at this and hopefully soon it'll be complete.  But I am working on it! I promise!
In my readings this week, I was told that Google is starting test and check websites for mobile usability because in September Google will be doing mobile first indexing. Check out this article from Yoast detailing it.
So, I went down the rabbit hole… I checked my site out.  I've done this before but it got put on the back burner and haven't checked recently…
So, my site had a bunch of issues for mobile usability.  Great!  Another thing to add to my to-do list!
I had 3 issues.  Not bad!  3 is a manageable number.  Well, turns out 3 is not a manageable number! I spent the 4 days trying to resolve these 3 issues and have only solved one….
So, if you're on my site, reading from your phone, and you see a issue with:
 my buttons being too close or
the text being too small,
Please, please please drop me a comment (or a screen shot) so that I can fix this.  I can't find it!
As I mentioned above I took a bunch of e-courses this week.  They were great!  They helped my anxiety go up!  They helped me feel sad about how little I have accomplished so far! They made me feel overwhelmed, showing me how much I still had to figure out.  Good times! If you don't know me I'm being sarcastic.  But the courses were really good.  I did learn a lot and I would recommend taking courses to learn more.  But I would recommend not taking 4 in one week… especially if you only have a few hours a week to work on your blog.
As I'm still just learning, I'm trying to keep things on the cheap so it was great that these were free courses.    I would attach links for them, but they are not courses that are offered all the time, they were like a flash course. Of course there was a sales pitch at the end of the free course.  I was ready to jump in and take more courses!  But I'm barely able to go through the material I bought 3 months ago, buying more material isn't the plan for me… not yet at least.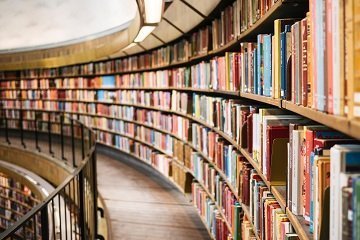 Staying Focused and Moving Forwards
This past week was a rough one for me.  By the end of the week I was (again) feeling at a low with the blog.    It feels like I go nothing accomplished.   I only issued 1 blog post and 2 tutorials at the start of the week.   
In times when I feel like everything is spinning out of control and there is too much to do, I stop.  I take a deep breath and breath.  Once I calm down, I grab a pen and a paper and I make a list.  I write down all of the things I need to do.  Hard, simple, long, short.  You name it. I add it to the list.  Things are sometimes forgotten and don't make it to the list and that's ok.  But I write all of it down.  
Mentally, this feels like a huge burden has been taken off my shoulders.  Nothing has changed other than the fact that all of these things are on the list.  Then I take stock of what's on the list and slowly start to do the little things.  The little things are nice and quick and give me a instant feeling of accomplishment.  Slowly the list gets shorter and I start to feel ever better.
Now, my list still isn't completed, but some items are done and I have regained my focus and can start moving forwards again.
There you have it!  The 6 things I learned about blogging this week!  It was a long week, and I don't want this week to feel the same way!  So I'm going to take another breath and I'm going to get back to my to-do list and see if I can finish off any goals for this month that haven't been done yet.
Wish me luck!
Did you find this post helpful?  Let me know your thoughts in the comments below!
If you liked this post, be sure to check out my others here
Don't forget to sign up for my newsletters!  You'll get inside tips on upcoming posts and additional behind the scenes details about what's happening on the site!